by Fabio Giuseppe Carlo Carisio for VT Europe
Versione originale in Italiano
«Foster a culture of cyber resilience: The deployment of military forces is particularly vulnerable to a potential adversary seeking to delay and destabilize NATO or EU responses to a crisis. Increased awareness of the cyber threat posed to military mobility should be actively promoted through better communication between NATO, the EU, the member nations, and all civilian and military stakeholders during the planning phase of operations. Far closer civil-military relationships must also be forged to ease incompatibilities between military and civilian equipment that cyberattacks would seek to exploit».
«Counter information warfare: Information warfare during a crisis, in combination with cyberattacks and subversive actions, could have significant destabilizing and paralyzing effects on Western societies as well as on allied forces. Therefore, fostering state and societal resilience against all forms of hybrid warfare, including malicious cyber activities and disinformation, is NATO's first line of deterrence and defense and a precondition for the EU's ability to act successfully. Host nations' civil and military authorities, together with commanders of transiting and deployed forces, should closely coordinate to develop a common approach to countering disinformation if they are to respond swiftly and effectively».
Under the heading "resilience" these sentences are found in one of the crucial passages of the report drawn up by a think tank of retired NATO generals on a plan for a more effective militarization of Europe. The project, drawn up in an Atlantist and extremely Russophobic key with 5 potential war scenarios, seems to be written by Doctor Strangelove, or the character created from the 1958 political fiction novel by Peter George that the director Stanley Kubric adapted in the homonymous film about the atomic nightmare with a legendary Peter Sellers in triple role.
Unfortunately, for those like us who love true Universal Peace more than the shady plots of the Atlantic Pact and are aware that in this period the Kremlin certainly has no intention of attacking those who do not attack it, this military mobility project appears disturbing because it has been launched by the Center for European Policy Analysis (CEPA), based in Washington, thanks to the collaboration with authoritative NATO commands (such as the Allied Joint Force Command of Brunssum and Naples), and strategic offices of the European Union. But, above all, it is sponsored by the usual Weapons Lobby that conditions and is part of the Deep State projected towards the New World Order from the Covid-19 pandemic.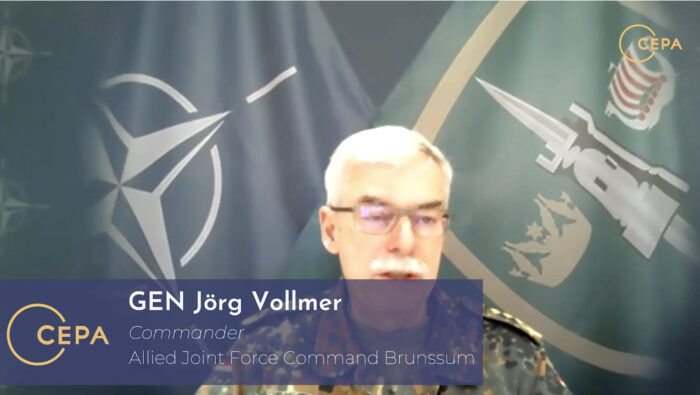 Captain Crypto Punish has been working in online media since 2004. He is a writer, music producer, life coach and investor.
DISCLOSURE: All content herein is owned by author exclusively.  Expressed opinions are NOT necessarily the views of CryptoVerseInvestors.com (CVI), authors, affiliates, advertisers, sponsors, partners or technicians. Some content may be satirical in nature. All images within are full responsibility of author and NOT CVI.